A solid SEO strategy is vital for the lifeline of your website. It's what spreads the word of your services and gets people clicking
And what online business doesn't want that?
There are many ways you can build up a great SEO strategy, especially when you have Limely's SEO team at your side. You can input strategic content using researched keywords,  perform monthly performance audits and use your reports to keep up with your competitors and rank high amongst your user's search engine results.
One common search that we can all admit we've entered into the search engine are those that end in '…near me'. It's what we use to request local and nearby services that can quickly and efficiently solve our query. And depending on your business or industry, this is where you want your website to be popping up to ensure high volumes of traffic and ultimately, leads. But, how exactly do you make sure that your services are being listed in these specific search results and get in on all the fun?
Read on and find out!
Firstly, let's look at some stats…
According to research, the search query '…near me' has grown by over 500% in the last two years. Predominantly used by those on mobile, it helps the user or potential shopper to narrow down their search and quickly find a solution to what they need. This might include specific products such as; 'Where sells fabric near me' or certain services like 'Accountants near me'.
Research suggests that the most popular industries that are found through this kind of search are;
Food: 84%
Entertainment: 56%
Banking: 50%
Apparel: 41%
Persona care: 38%
Stats found by Uberall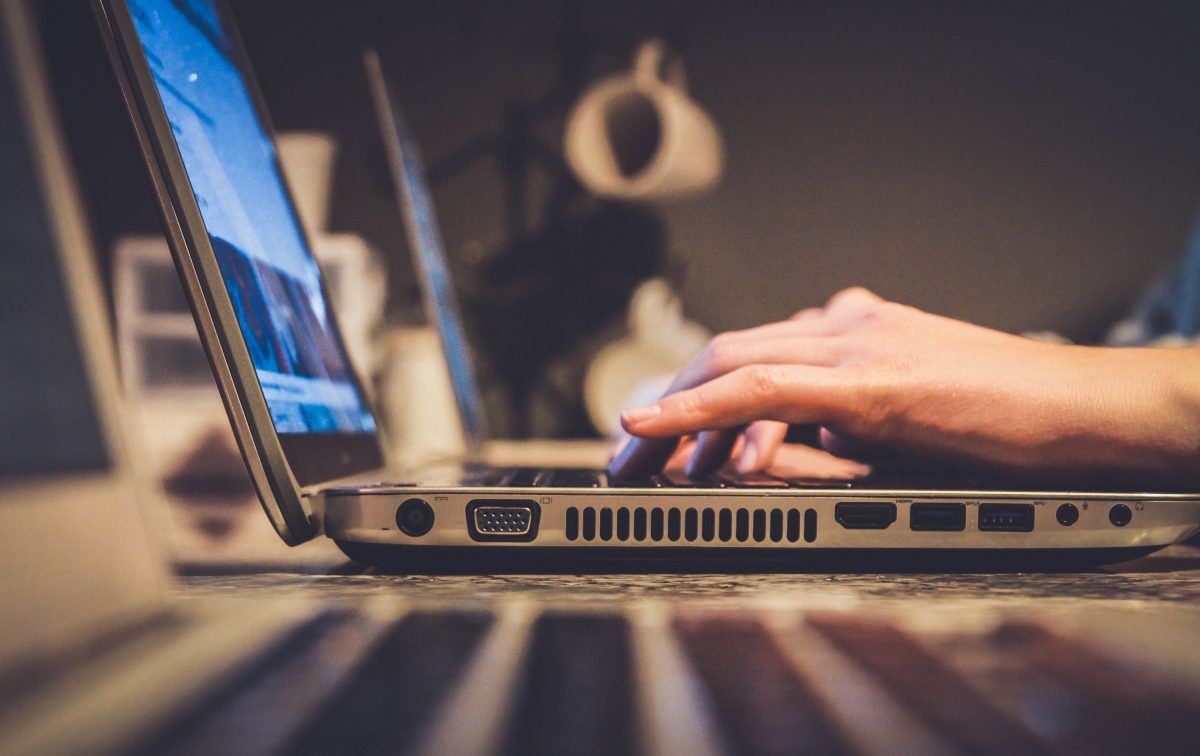 Even if you can't see your specific industry up there, your business could really benefit from being included in the 'near me' search results as it's a great way to appeal to users and funnel targeted clientele to your site. So, what can you do to let Google know to suggest your specific site and business when someone enters a query that relates to you?
What can you do?
Update your Google My Business
To insert your business into the realm of local search, it's important to create and utilise a Google My Business account. This puts your business/store on the map and allows you to inform Google of your location, your opening times, your contact details and your website. It's important that, in order to fall into the 'near me' searches, that you keep Google My Business up to date so you can efficiently lead users straight to your site and services.
Maintain great customer reviews
Google is very clever when it comes to deciphering what will suit the user's query the best. If you have a long list of great reviews in which you have responded to, it will not only recognise that you offer a reputable service but your active online presence aswell. This will put your business ahead of those that don't have such positive and active reviews. To obtain great customer reviews, you not only have to maintain a high level of customer service but urge clients, that are happy with your service, to leave their reviews to which you can respond.
Optimise meta titles & descriptions
Your meta title and description are what appears to the user when your website pops up within their search results. It's how they get the first taste of what they can expect from your business, and through using the right keywords, can also contribute to SEO and improving your ranking. To ensure increased traffic, you need to make sure that your meta title and description contain strategic content that entices the user and bumps up your position within SERPs.
Schema Mark-Up for clients Factory Direct Flooring
To optimise your meta description even further, you can make sure that you are utilising Schema Mark-Up. Through Schema, you can inform Google of even more business information that will entice the user and eventually improve your position within SERPs.
Make your site suitable for mobile
According to surveys, 82% of those who conduct 'near me' searches do so on mobile to find what they need whilst on the go. To truly benefit from the advantages of falling within these search results, you need to make sure that your site is accessible, functional and upholds a great level of UX  on mobile. So, when the user follows through to your business, even if they are on mobile, they can still utilise your services to provide a solution to their query.
Do you need help optimising your SEO? Get in touch with Limely's very own SEO specialist today! Drop SEO manager Paul a message at [email protected]