The latest of our work to go live… this is a large ecommerce site for a timber & building supplies company: Beers Ltd.
Yet another site has gone live this month at Limely. Plus, it's one of two ecommerce websites. So, it's safe to say we've been pretty busy on the whole development side of things! In this blog post, we're going to give you the rundown on Beers Ltd, a timber and building supplies company that we've been working alongside for some time. This is what we did for them…
Crafting a functional, user-friendly ecommerce site for Beers
When Beers approached us with the need for a refreshed, up-to-date ecommerce website for their company, we knew we could make a real difference. The existing site was slow, not very user-orientated and lacked a lot of basic features that every ecommerce site needs these days. Our team put our heads together to create a solution that worked for both Beers and their loyal customer base. Managing their thousands of products was a real challenge but as we're experts in Magento, we knew we could increase the conversions of this already successful business. Here are some of the features we added to their new site:
Powerful stock check within their multiple-site warehouses and branches that integrated with the online store
Click & collect customer orders enabled to work with the stock system
Intelligent CRM that can find a customer's nearest branch with their desired stock
Coverage Check to ensure delivery is available for each individual customer
Visit Website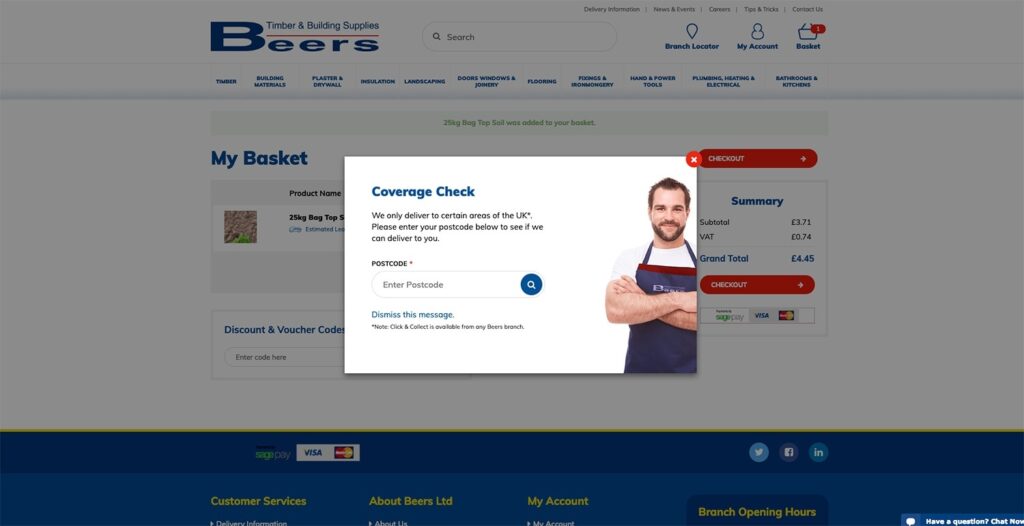 We're really pleased with how Beers turned out and we've got another ecommerce project under our belt. If you're looking for an ecommerce solution for your business, we'd recommend you check out our similar work on Factory Direct Flooring and Lingerie Outlet Store, too!