More and more people from all walks of life are giving up their day job and making money by sharing their creativity online. Whether it's a side-hobby or fully-fledged career, produced through video or text, being a blogger is massively fulfilling.
If you've ever dreamed of starting your own blog, whether it be to share recipes, fashion reviews or write-up tutorials on your expertise in a particular area, look no further. Today, we're tackling how to become a blogger.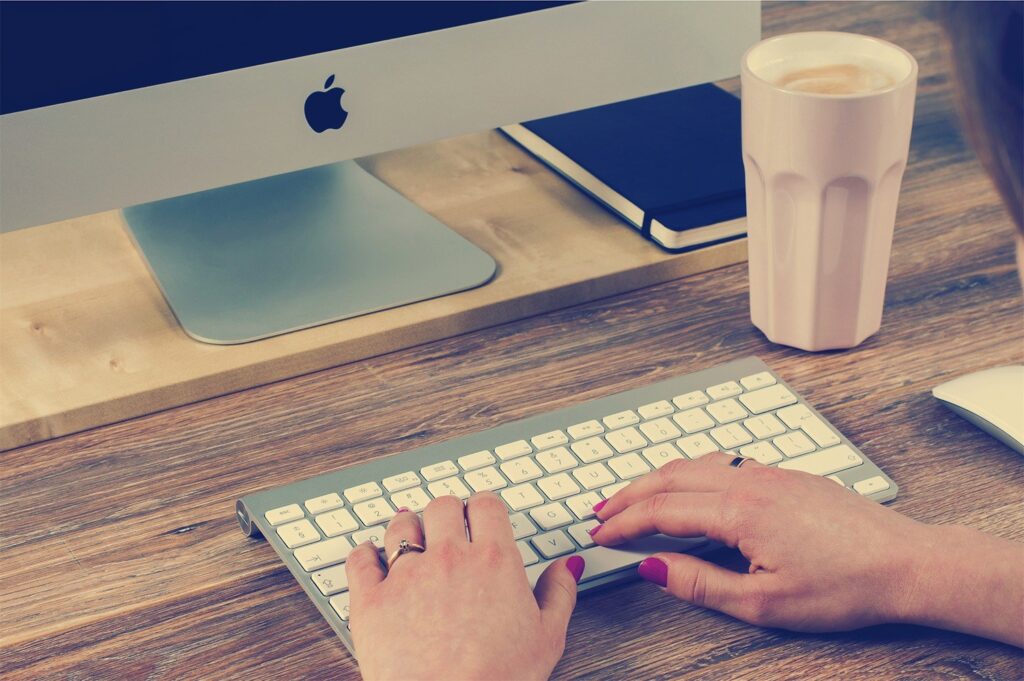 Do people actually make a living from their blogs?
In a word: yes. There are countless numbers of people who rely solely on the income from blogging, whether it be from updating a company blog or a personal one that generates liveable revenue. Blogs have become almost on par with newspapers and magazines. They act as a valuable source of information for users browsing the web on their phones or computers. One of the more controversial examples is Perez Hilton, who shot to fame through his write-ups of celebrity scandals and Hollywood gossip. The infamous blog, self-proclaimed as 'Hollywood's most hated website', was launched in 2005 and generated Perez's $30 million net worth.
One of our favourites is Michael Arrington. You'll probably be more familiar with the name 'TechCrunch', a world-leading blog which brings users instantaneous news on all things tech – founded by Arrington.
And video bloggers?
We couldn't possibly talk about bloggers without mentioning the modern generation's self-made business people and celebrities in their own right: Youtube vloggers. There are so many types of vloggers from beauty gurus to gamers, fashion experts to car enthusiasts. They all have one thing in common though: a direct relationship with their audience and the potential to reach millions of viewers every type they upload. Jenna Marbles was one of the earlier YouTube stars to rise to fame, accumulating a whopping 17 million subscribers.
What's the bottom line?
Bottom line is, you've got to be willing to put in the time and effort. No-one gets a large number of followers overnight, apart from maybe a very lucky few. Building an audience and getting valuable traffic takes time, especially if you're looking to grow your blog organically.
Now let's get onto the bit you came for.
How do I become a blogger?
1. What do you want your blog to be?
Think about what you want to write about – what topics do you want to cover? It's always best opting for a theme so you know what kind of audience you want to target. Your blog name might represent your company or directly relate to the theme of your posts. It's much easier to get a loyal following if you blog about a particular topic because you can really show off your expertise. However, once you build up a following you might want to start introducing more personal posts to let your readers get a feel for your personality!
2. Find a blog platform that suits you
Unless you're going down the video route, in which case you'll probably choose YouTube, you need to decide on a platform for your writing. We strongly recommend WordPress (it's what we use!) and you can discover why it's so good here. There are plenty of different platforms available though, you just have to shop around!
3. Research, research, research.
Constantly read other blogs for inspiration and guidance. It's also important to get your facts right when producing blog posts, so ensure that your research is in depth so you don't get caught out. The more blogs you read, the more motivated you'll feel to write your own.
Quick tip: Making notes in a seperate journal is a great idea if you come across nice phrases or inspiration for posts, even when you're not actively writing at that moment in time.
4. Get ideas and start writing!
This is pretty much what it all boils down to. Get ideas from a variety of sources such as documentaries, social media feeds and news sites. There are plenty of sites which literally give you lists of ideas for your blog, covering a multitude of topics and themes. Everyone has a different style and method to writing, so do what feels most natural to you. Your readers will be able to tell if your writing is forced and you're not being authentic. However, it's also important to create content that will rank on search engines – we can help you with that! Keep a mix of evergreen posts and breaking news to make sure your blog is always relevant.
5. Promote on social media, network with other bloggers
Networking and promoting is key to getting your blog noticed. If you don't push your blog on social media, how do you expect anyone to come across it? Engaging with your followers and other bloggers is a great way to boost numbers and keep people interested. Use your social media to promote other blogs, and they might just do the same in return one day.
These 5 steps are key to getting you on your way to being a blogger. However, as we said earlier, traffic and engagement don't come overnight. So keep writing, keep chipping away and ensure you put the effort into your blog.
Happy blogging!