Everyone needs some inspiration now and then, just to help get the ball rolling!
And we love seeing businesses setting the bar high and showing how effective a well-designed site can actually be. When it comes to making your own, it can be difficult to pinpoint where to even start.
So, to help you begin to dream up your website for your construction company, we've collated 5 of our favourite construction company website designs to show you how it's done and hopefully provide you with some much-needed inspiration.
McCombie just so happens to be one of Limely's previous clients! And as you can evidently see, we know how to build a stylish construction company website. With stylish designs and clear navigation, we modernised McCombie's online presence and gave them the online space they deserve. Click here to see more about McCombie!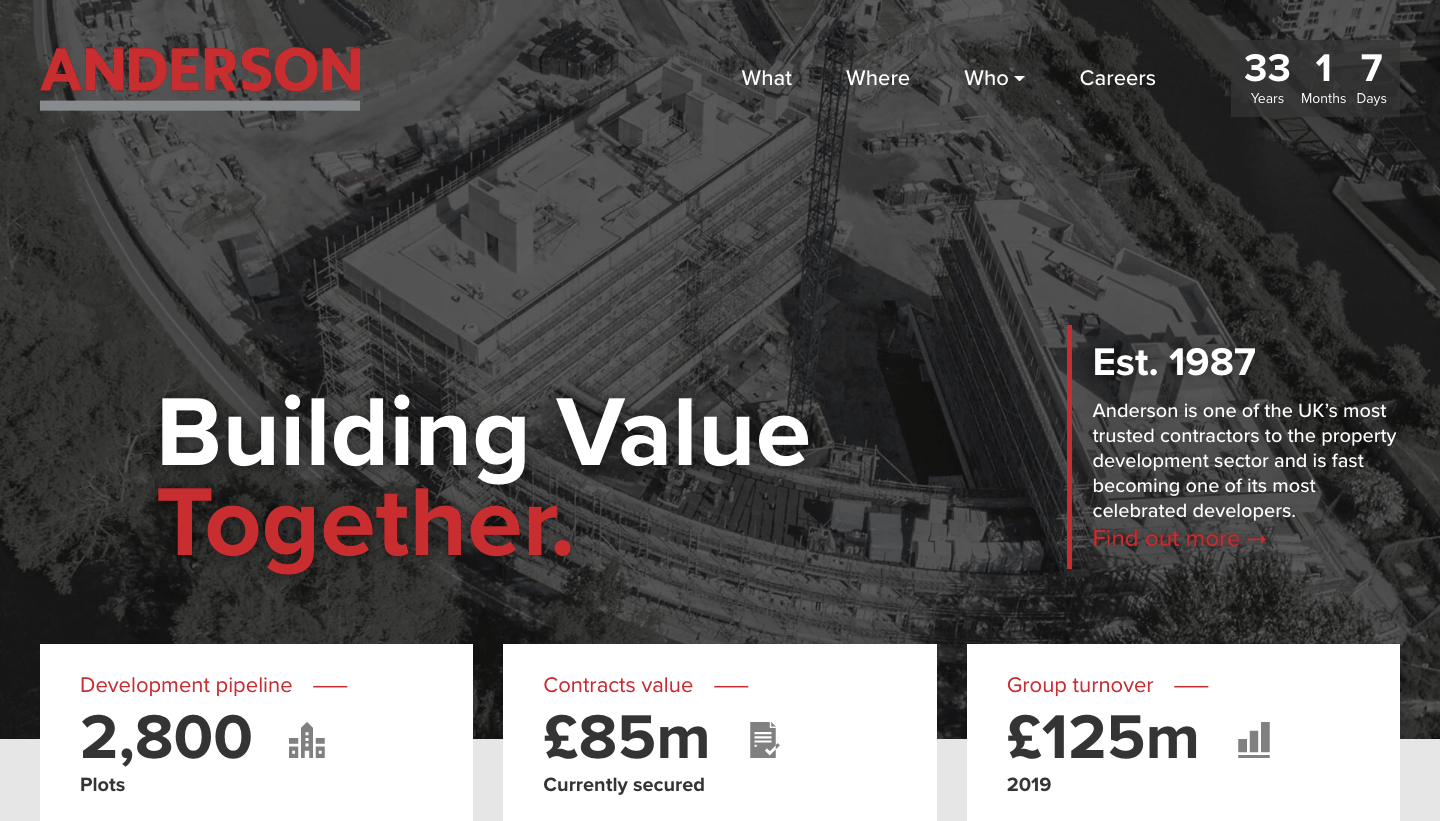 Anderson has made their success and progresses the main element on their homepage was is a great way to entice users and generate leads. This is paired with a simple yet sleek design when that efficiently reflects their brand.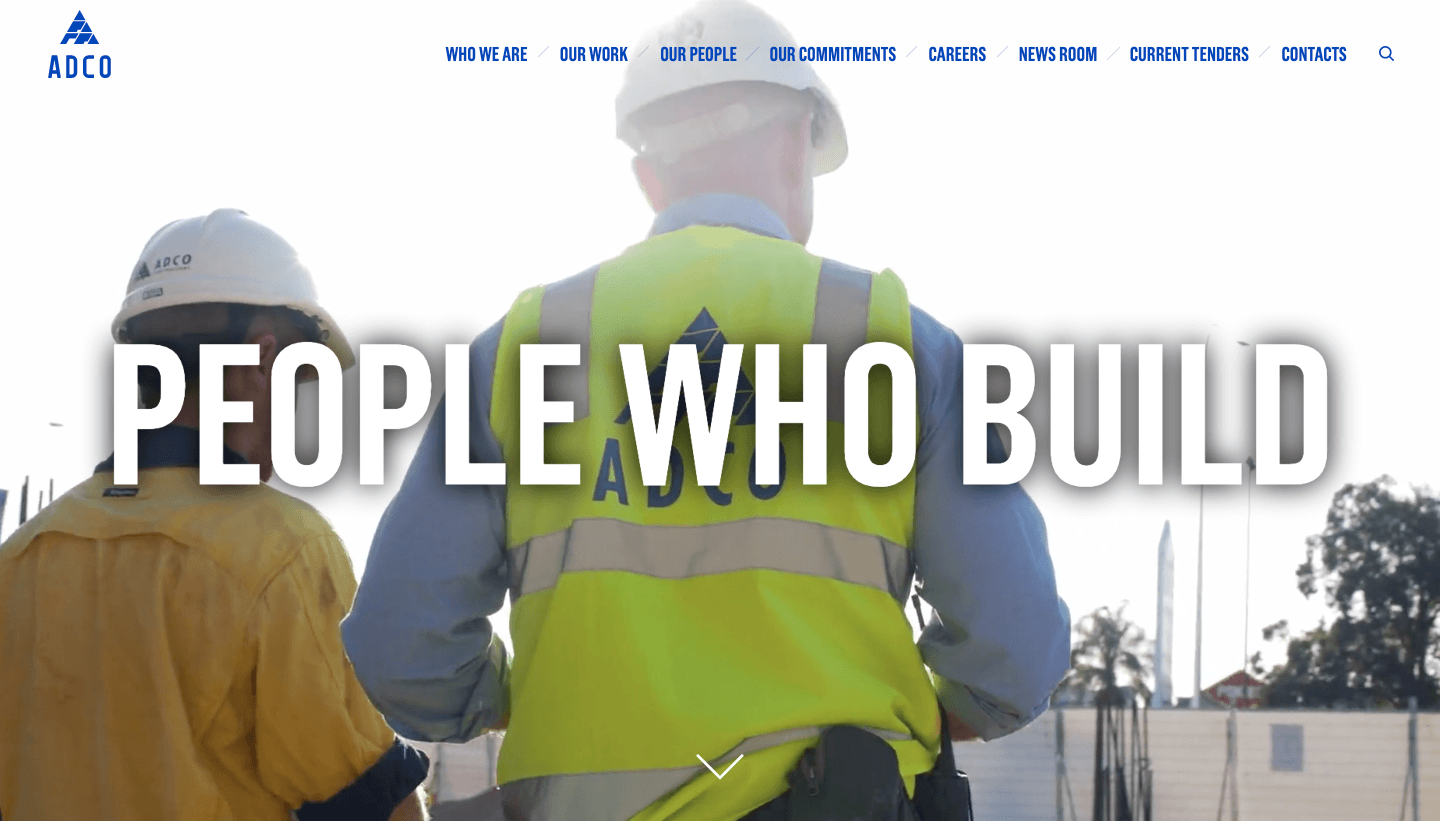 Adco's homepage mainly consists of a video banner which uniquely displays their team, their work and their brand. It's a great way to ensure a contemporary and modern site, especially when paired with their clear navigation menu.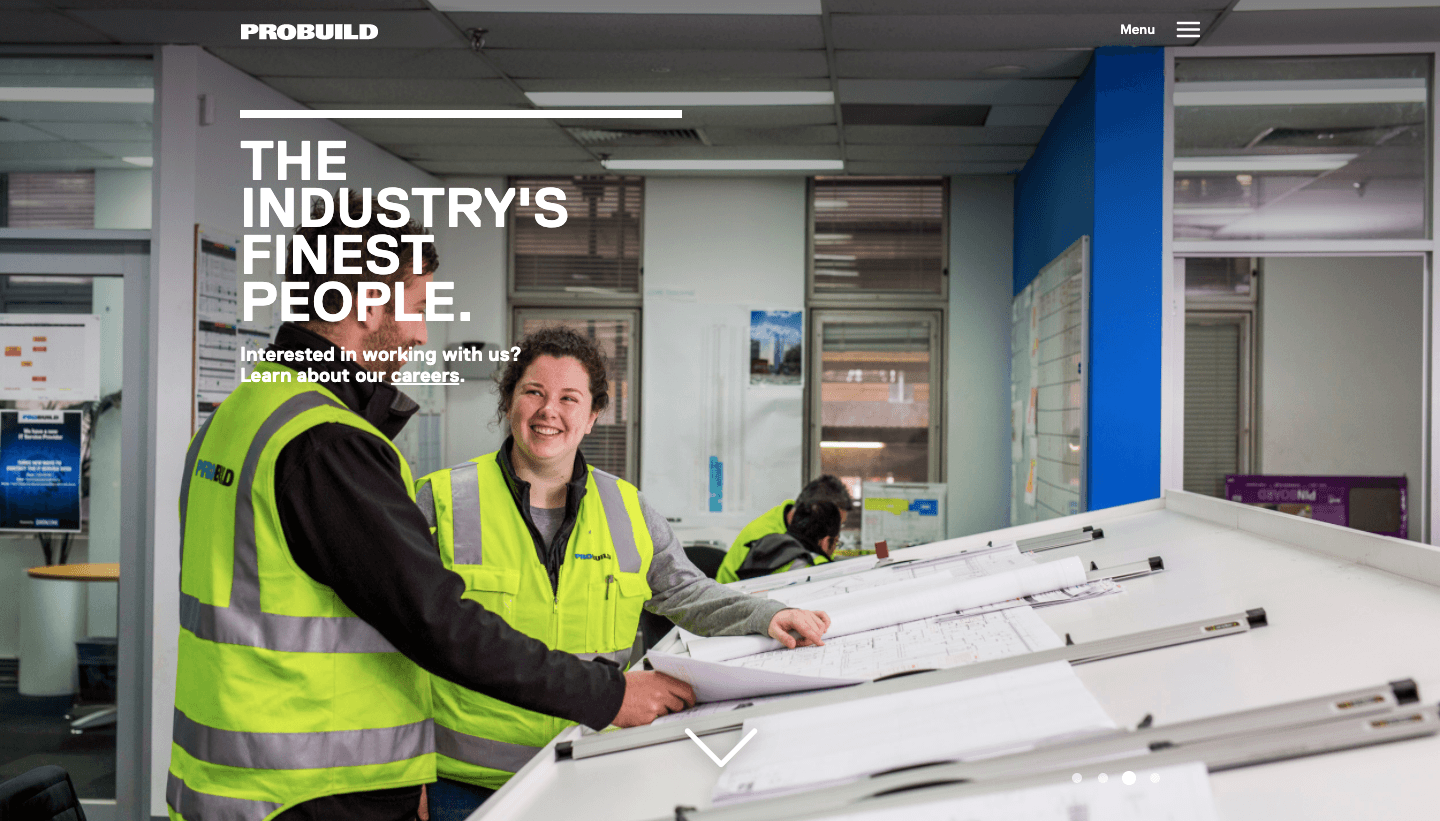 Pro Build has put a lot of emphasis on their team as well as their expertise and professionalism. With using imagery as their main feature, their navigation menu is tucked neatly in the corner to guide the user to wherever they need to be.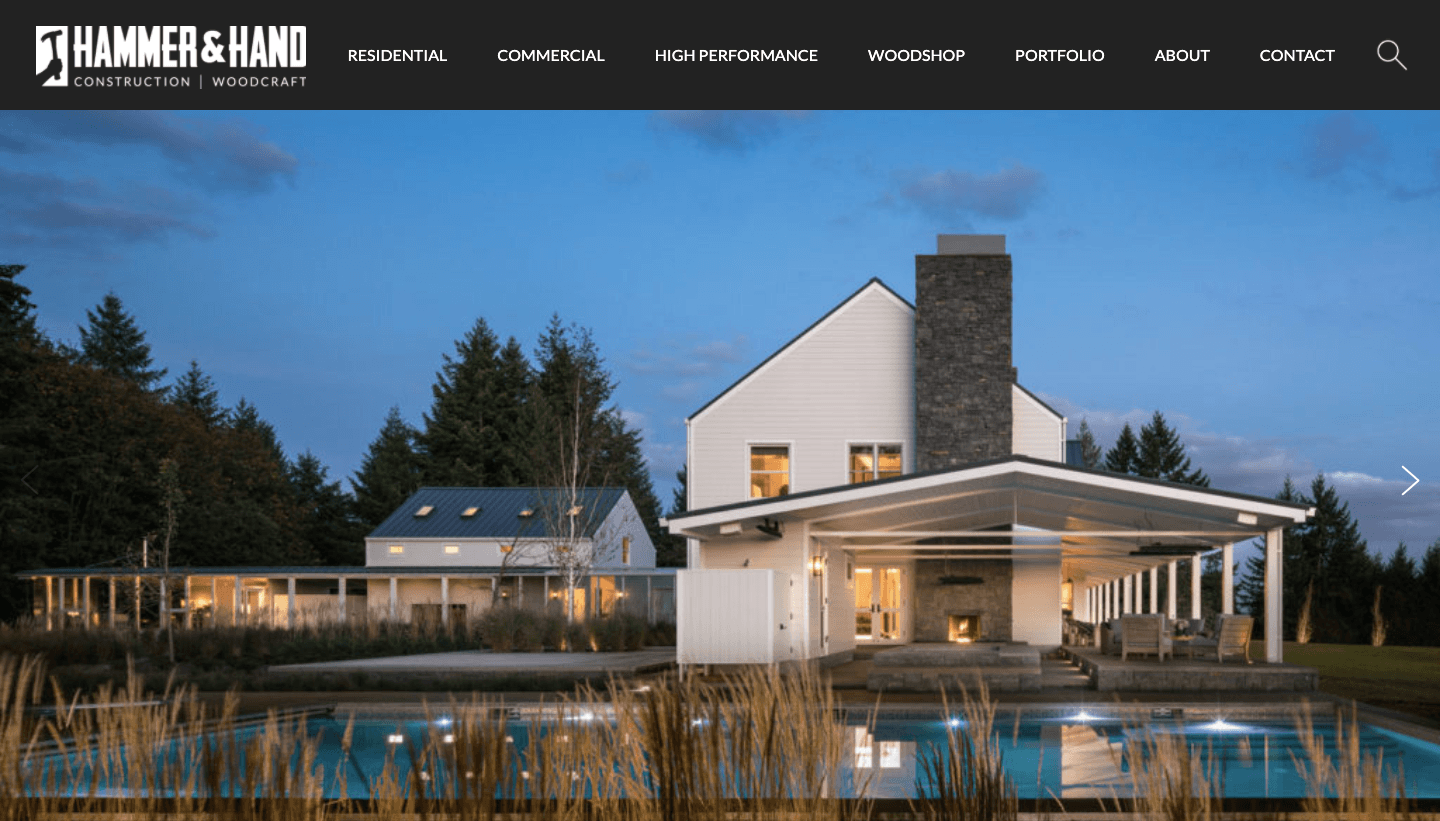 Using dark colours and a stand out logo, Hammer and Hand have created a sleek and modern site for their construction company. Alongside this, their chosen imagery has shown off their best bits and made a site in which draws in anyone who visits it.
Are you looking to create a standout website for your construction company? Look no further than Limely! Click here to contact us today.