When it comes to ecommerce, there are many features that you can add to make your website stand out.
We've summarised our favourite must-have features that will catapult your ecommerce business to success! Beside the standard features of seamless navigation, mobile-first design and superior user experience, your ecommerce website should have the following features in order to stand out from the crowd and delight your audience! Without further ado, let's delve right in.
1. Trust Signals
First up, showcasing trust signals throughout your site is absolutely paramount for a successful ecommerce business. Trust signals refer to a range of different elements and features that work in tandem to display trust and dependability to viewers. Ranging from small icons and short phrases all the way to trust pilot integrations and secure payment gateways, there are an abundance of ways you can demonstrate trustworthiness to potential customers.
However, knowing how to do this in the best way to maximise conversions is the key. We love the example below from wallpaper company Hovia. As you can see, they integrate a range of trust signals to highlight their 4.8/5 star reviews, free worldwide shipping, carbon neutral sustainability credits and super-fast delivery times. Their brand colours are utilised to draw attention to these trust signals whilst their customer photos section allows users to view their products in real homes. All of these elements work together to instil trust and maximise conversion – that's what we like to hear!
2. Smart Search
Next up, we've got to shout about smart search. When a customer lands on your ecommerce site, the likelihood is that they'll be looking for a particular product, brand or category. Make it as easy as pie for customers to get exactly where they want to, at the speed of light with a smart search feature.
Smart search tools such as Searchanise utilise autocomplete, predictive suggestions and synonym features which are activated when a user begins to enter a search term. This vastly reduces the time it takes for a user to reach the product they're looking for and hugley reduces customer friction. Ultimately, smart search tools are the key to converting users and capturing those individuals who are looking for an impulse purchase. If you're looking to implement a smart search tool within your ecommerce site, don't hesitate to talk us us today!
3. Quick-Add
For any ecommerce business, encouraging users to add products to their baskets is the key to increasing your overall conversion rate. A feature that increases the add-to-cart rate tremendously is offering users a quick-add feature. Put simply, this allows site visitors to browse through your product catalogue, view products in more detail and add them to their cart, without having to leave the page they're on.
This vastly reduces the time it takes for them to make purchase decision, reduces friction points that could potentially lead to them leaving your site altogether and improves the user experience tenfold. Fashion ecommerce brand, Oliver Bonas showcases a brilliant example of a simple yet effective quick-add button which is key to driving sales for this brand.
4. Click & Collect
The demand for businesses to offer a click and collect service is increasing exponentially. Whether you're solely based online or have a bricks and mortar store that customers can collect orders from, there are many ways you can introduce a click and collect service to your website and delight your audience.
Considering that click & collect orders will account for 11% of all UK retail sales by 2025, it's clear that offering this service will be key to driving success for the long term. Nowadays, there are thousands of pickup locations across the country, whether it's a retail store, pickup locker or even the post office. So don't worry if you don't have your own store, you'll still be able to offer your customers the click & collect service.
As you can see below, Argos offers a brilliant click & collect service which shows whether or not your desired product is in stock in your local store, based on your location. The service is free and enables customers to have the product they want, on the very same day – what could be better service than that?
5. Customer Portal
Finally, our 5th top feature we urge every ecommerce site to have is a customer portal. Customer portals allow users to create wish lists for different desires, save their details for faster checkout and track their orders easily amongst other valuable benefits. Considering that 90% of consumers expect online brands to offer a customer portal, it's clear that you should implement this ASAP in order to remain competitive in today's crowded ecommerce landscape.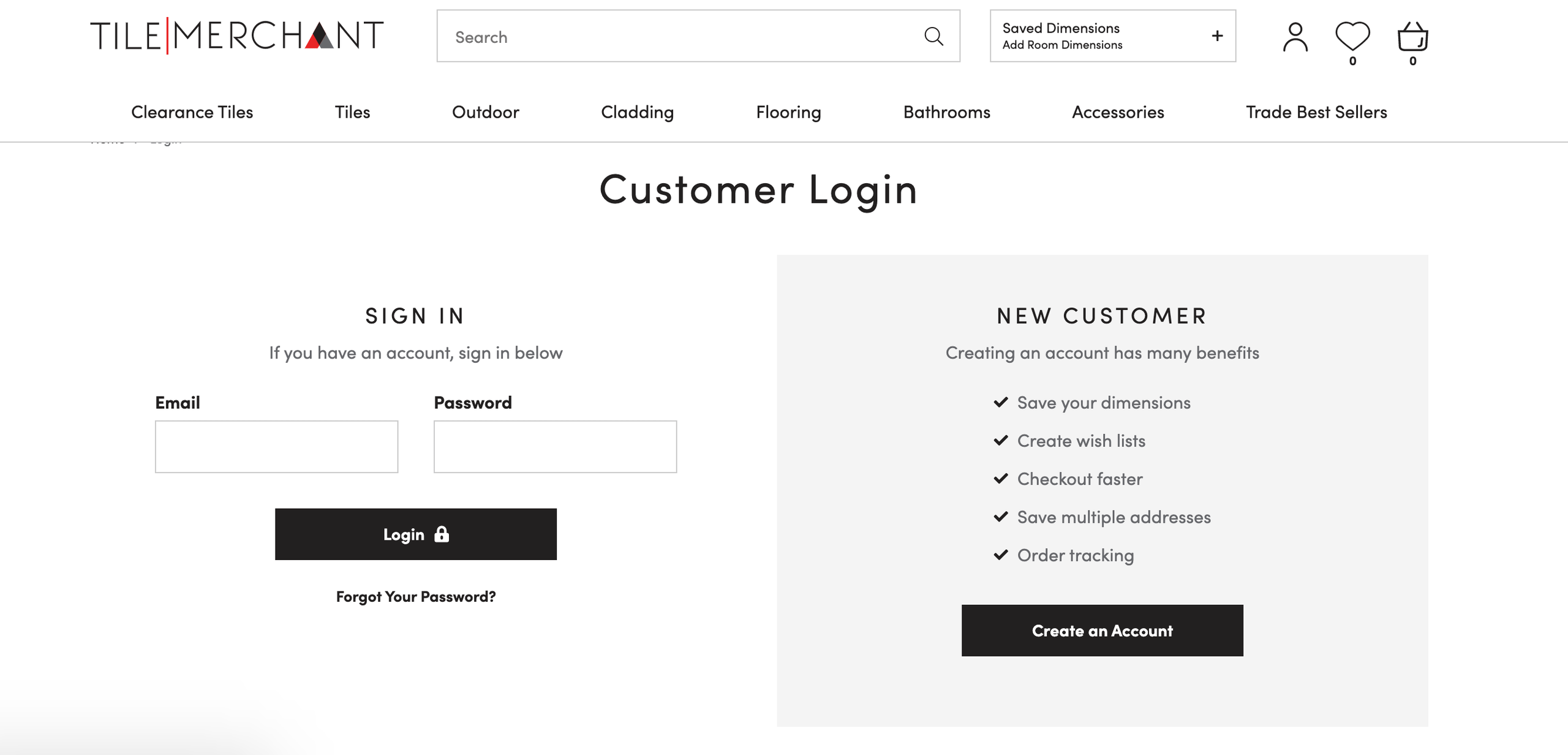 If you want to transform your existing ecommerce site or build one from scratch, don't hesitate to talk to us today!