Your available properties are what should be taking centre stage on your estate agency website
It's what truly brings your online estate agency to life and covers all aspects of your services. But like every other part of your estate agency website, your property pages should still be reflecting your unique branding and maintaining your high level of user experience. But what is the best etiquette for displaying homes on your estate agency website?
Layout

Your layout should not only make things easily accessible for your users but should remain in keeping with the rest of your website's stylish design. You need to find the perfect balance between looking too crowded and looking sparse so users can easily browse through your available homes and easily access the properties they'd like to know more about.
Setting out your properties in a grid-like pattern is a great way to layout your properties in an effective manner.
Snippets
Whilst the user is browsing your available properties, you need to apply ways in which you can entice them to want to know more.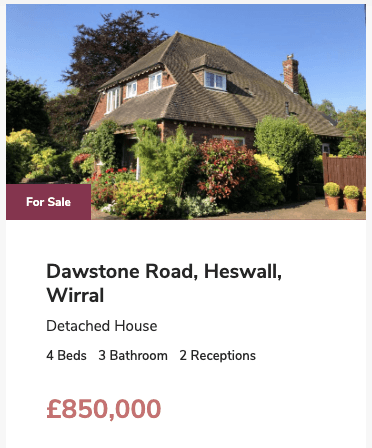 One way you could do this is applying snippets of information about the pictured property that would either match to the user's search criteria or highlight some of the main details about the property so the user knows they are on the right path. This might include price, location and number of rooms/bathrooms.
For Sale/Sold
You wouldn't want your user thinking they are wasting their time on your site. To avoid this, be sure to keep your available properties updated in order to aid your users search. This includes making sure to list sold properties as such so users know to skip past them if they just want to view properties readily available on the market.
Quality Imagery
A property page is nothing without high-quality images of your available properties. It's what acts as the first impression; enticing them to find out more and hopefully lead them to that 'get in touch' button. You should provide as many images as you can of the property in order to cement the user's interest.
Detailed Descriptions
Each property displayed on your website should also come with a detailed description. This should include as much information as possible about the proposed property such as the rooms, the floorplan, the location and any other interesting features that will further entice the user. This, alongside the high-quality images, should be everything the user needs to urge them towards getting in touch.
Are you in need of an effective property page for your estate agency website? Come and speak to the experts at Limely!