Garden Centres bring about everything you would need for immaculate landscapes and Sunday afternoons,  an essence that can easily be captured online
With online shopping taking over every industry possible, it's no surprise that Garden Centres have taken advantage of the benefits of ecommerce and taken their business online. A typical Garden Centre is known for its convenience and fun qualities that make for an out of the ordinary shopping experience and more often than enough, a great day out for all the family. But how have those that have taken those services online captured that in a website?
Well, we thought we'd take a look at some Garden Centre websites which not only effectively replicate their physical store, but the same level of customer service and shopping experience. Take a look!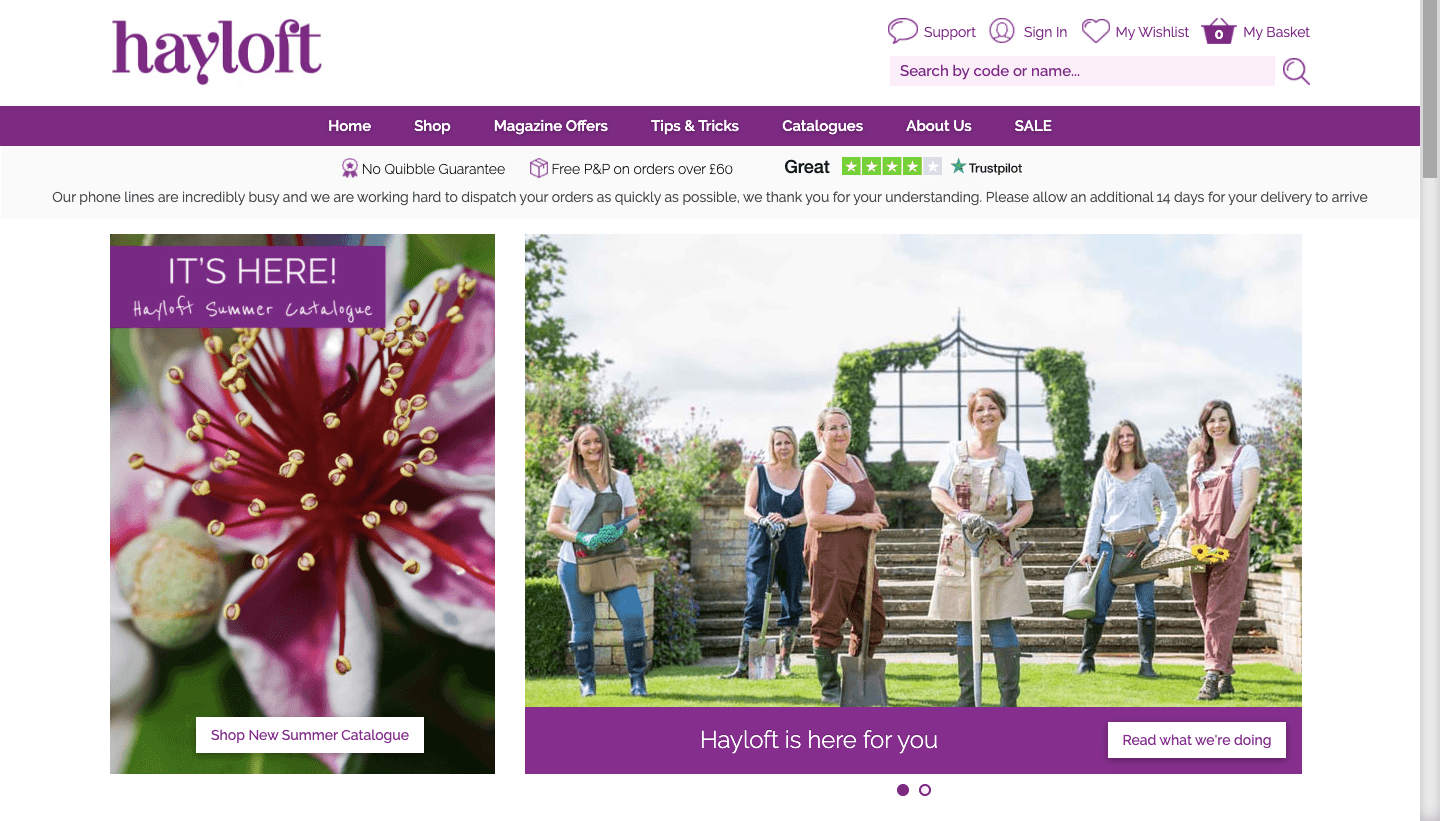 Hayloft successfully captures the happy and helpful essence expected from a Garden Centre, whilst using images, CTAs and a clear navigation menu to provide a great shopping experience.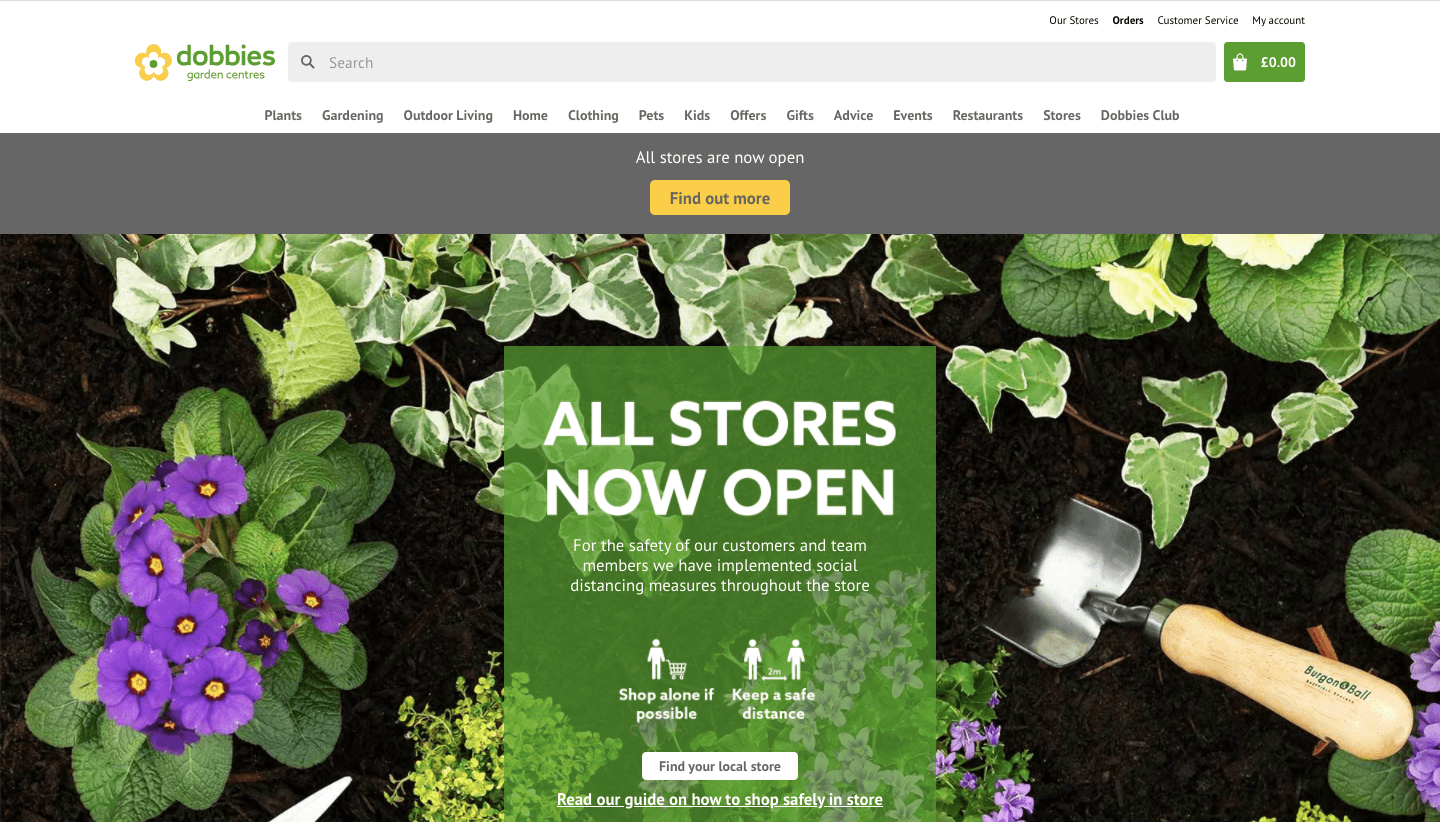 Sticking to a colour palette which represents all things green and natural, Dobbies make the user know what kind of business they are just through their design, all whilst making it easy for their customers to shop with a clear search bar.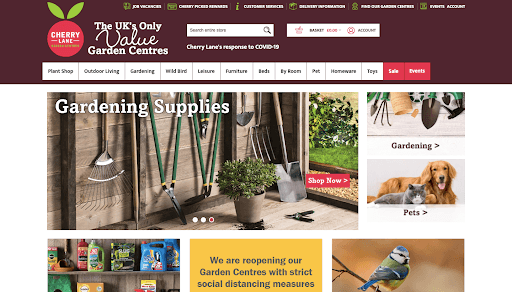 Cherry Lane makes it known that they are the place to be if you're looking for great value products and services. Shopping for these products is also made easy in the way their most popular categories are displayed on the homepage, paired with CTAs and a clear navigation menu.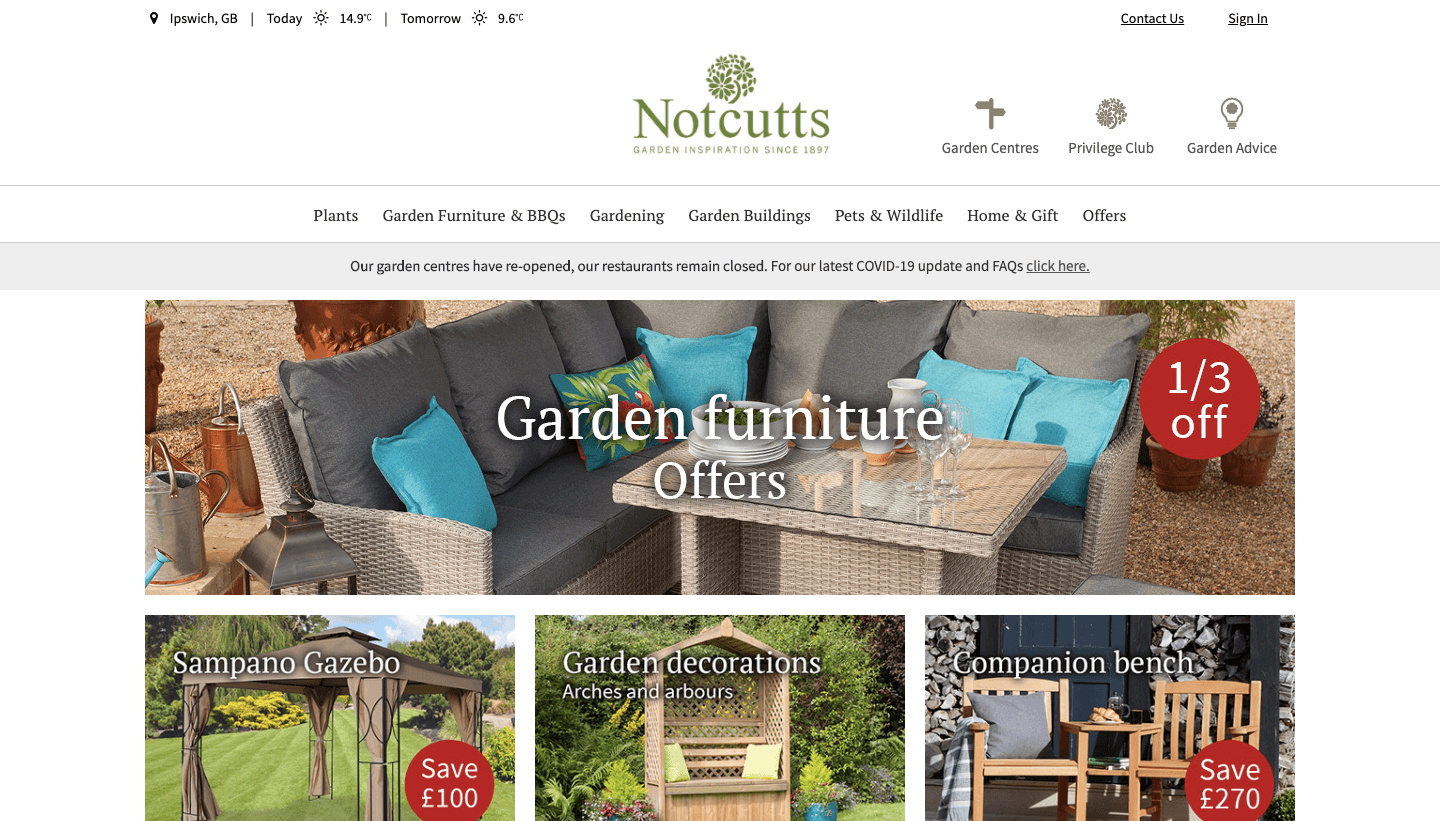 Notcutts have certainly captured the quintessential style found within a Garden Centre with the way it displays the day's temperature, as well as garden advice right there in the header. It shows their customer-centric attitude, as does their layout which makes for easy shopping.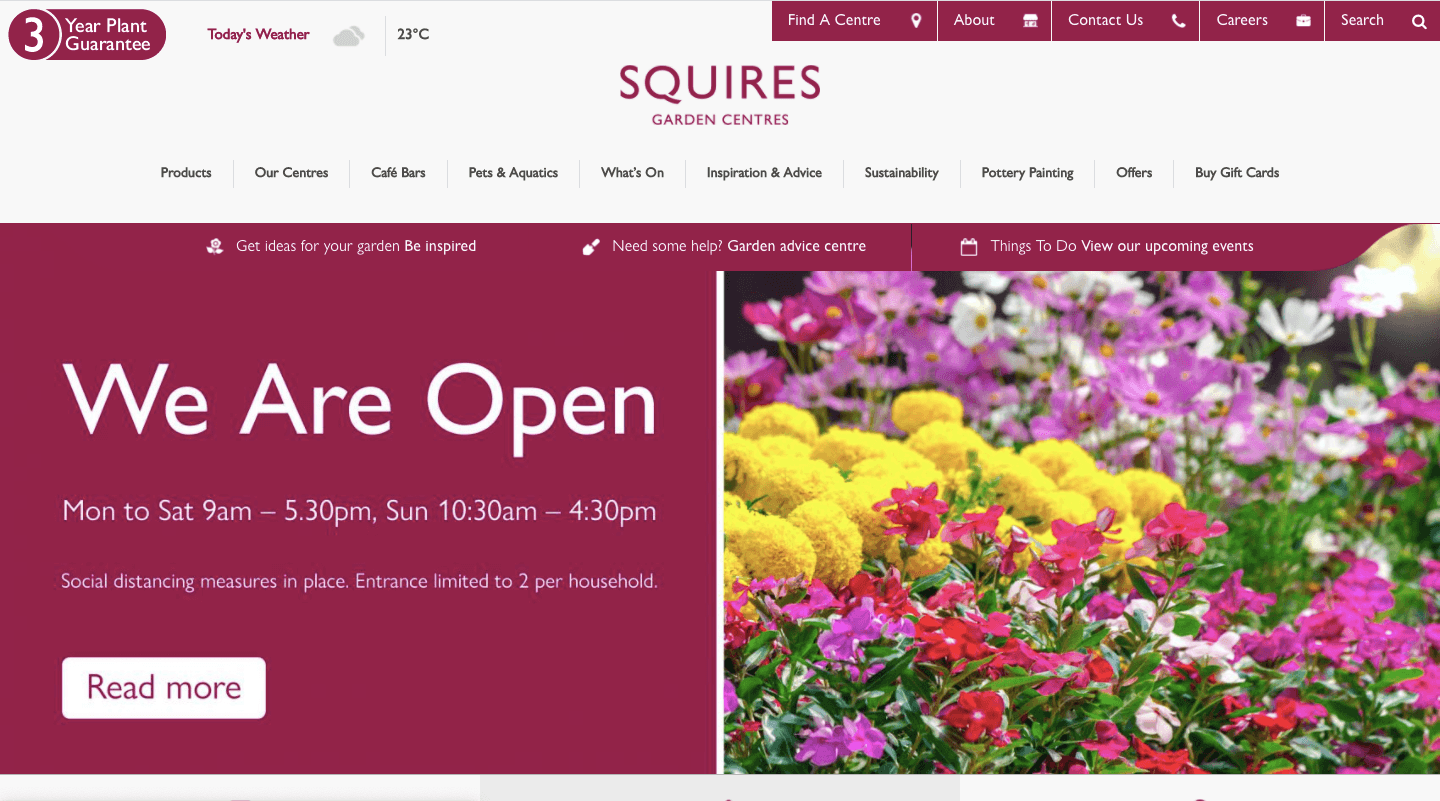 Squires also have opted to display the weather; a lovely touch which brings the essence of community and customer focus normally found in a physical garden centre. This, paired with a layout that provides the customer with everything they would need, as well as clear and easy to use navigation, makes for a great garden centre website.
Are you looking for a new website for your garden centre? Click here to see what we could achieve for you! Better yet, contact Limely today to get the ball rolling.