Back in November, we announced Thornley Leisure Parks as our latest client. We've been busy working away ever since then, producing a fantastic new website that we're pleased to say is now live!
Holiday park tycoons Thornley Leisure Parks put their trust in us to completely refresh their digital presence. Whilst their multiple caravan parks bring in plenty of returning and loyal visitors, their existing website wasn't up to scratch. We worked alongside the fantastic Thornley team to create a functional, beautiful website that mirrored the success of their holiday experiences.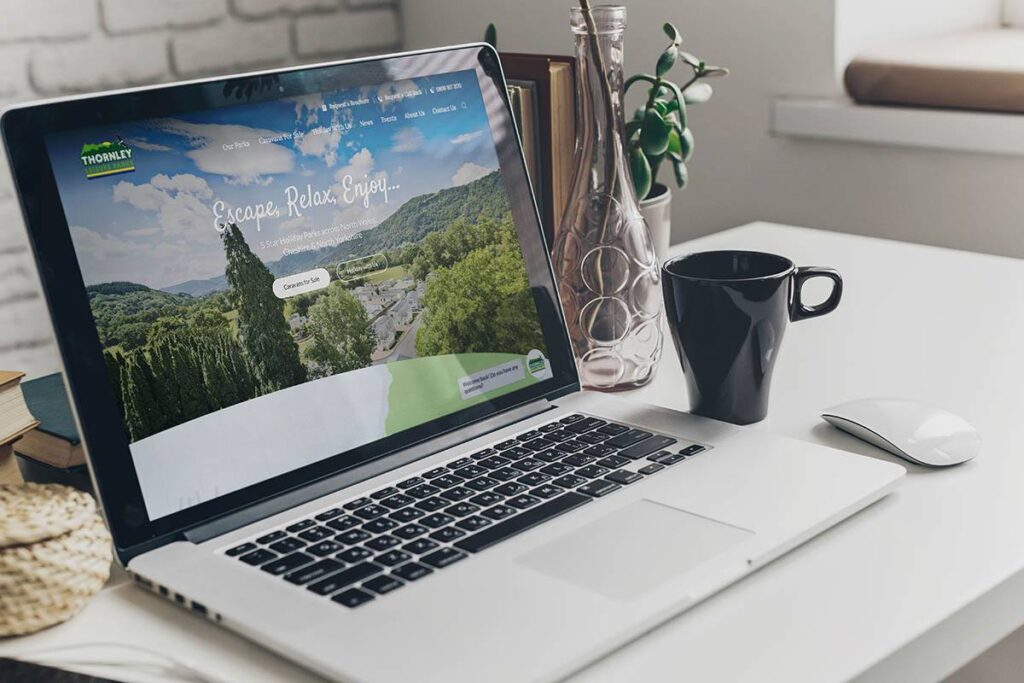 The design phase
Our designer Emma got stuck into this one, taking advantage of her previous experience in the travel industry. Emma sat down in an initial discovery meeting with Thornley Leisure, discussing their target audience, design preferences and functional needs. She then spent some time perfecting what we now see as the finished project! Emma's main aim when designing the site was "to increase user experience for a mixed age target audience". She took a completely different route from their old site, not just improving it but entirely re-thinking the design.
"Although I was focusing on making the site user-friendly primarily, I also wanted to include some unique features that would make Thornley stand out as a fun, family destination. There's a real holiday vibe to the whole design and hopefully, it makes people want to visit a Thornley holiday park!"
Visit Website
Developing the site
Once the designs were complete and our clients were happy with them, our dev team took over. Niko and Graham primarily worked on the website, with help from Gavin for some of the backend technical stuff. Whilst the development stage was in progress, Thornley asked us to integrate a fancy new booking system into the site. Of course, we were more than happy to oblige. For us, being in control of developing the booking system and the rest of the site meant a smooth and consistent process.
Frontend specialist Graham said, "It was an absolute pleasure to work alongside the team at Thornley and build some really special features – my favourite being the animated map! It's always nice to do something a little bit different and create an end result that not only works well but looks great, too."
Let us know what you think
Be sure to check out the website and let us know what you make of it. We're always excited to show off our completed projects and of course, hear everyone's feedback! As always, keep checking back on the blog for project updates and industry news.