If you're an Insta-lover like we are, you'll know that likes play a pretty important part in showing content's popularity and demonstrating audience engagement.
The amount of likes your Instagram post gets is often seen as a reflection of your account's popularity, the number of followers you have, the use of hashtags and of course, the quality of the post.
They have also acted as the foundation to what we now know as 'influencer culture' which involves popular Instagram users/celebrities using likes and audience engagement to work with brands, earn a profit and sometimes a living.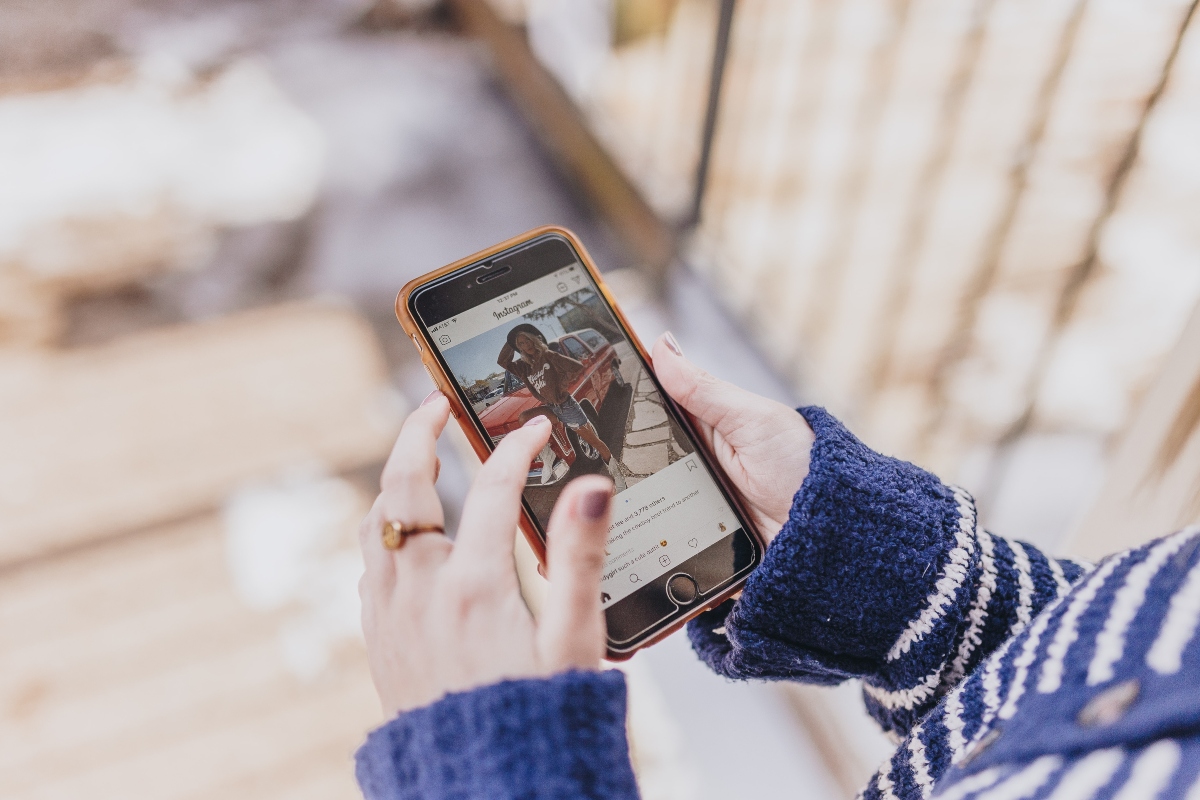 Likes as a visual representation of engagement and online popularity have also become a great way to further spread awareness of your brand, widen your audience and urge others to get also get involved.
So yes, likes and proof of audience engagement play a key role in social media, social media marketing and the monitoring of your online performance. But what if we told you that relying on Insta-likes just won't cut it anymore?
In 2021, business accounts and your favourite influencers want you to engage in other ways. Here's the lowdown…
Instagram's Algorithm
As a social platform, Instagram aims to optimise your experience and make sure that your feed is personalised and unique to you – showing you what it thinks will interest you most and what you would want to see.
It curates this feed using a variety of engagement metrics; collecting data from the posts overall performance amongst its audience, and then presenting you with the best of the best.
Instagram likes to keep tabs on the success of posts so it knows what to show users and others like them. We once used to measure the success of Instagram content solely on likes, but as a social media marketer wanting to improve presence and audience engagement, that isn't where your focus should lie.
Start saving
And we're not just talking about pennies!
Instagram is programmed to push certain posts depending on the reactions from the audience. Likes are a very momentary reaction from the user. One that shows that they enjoyed the content at face value, but it doesn't really show the quality of the post. In the last few years, Instagram has even been working hard to find ways of hiding the number of likes, and have successfully done so in Canada, Australia and Ireland.
Saves and Resharing on the other hand show Instagram that the content is so good that users are wanting to revisit it and share it with their friends.
If you're unfamiliar with what sharing is on Instagram, quickly open your feed and avert your eyes to the bottom right corner of the post. See that little icon that looks like a flag/bookmark? Tap that and the post is stored away in your own Saved folder that can be accessed via your profile.
And once Instagram recognises that certain posts are raking in these saves and shares, they're going to want to show it to other users and include it in other feeds.
"Instagram saves are also a key signal for how the Instagram algorithm works. The more saves you get on a post, the more people it will be shown to in the algorithm. What it means is — people find your content worth revisiting again and again. Which, to Instagram, means that your content is worth displaying to a broader audience."
With this said, social media markers and influencers alike need to shift their focus from creating likeable content to content that their audience will want to share and most importantly, save for later.
What makes savable content on Instagram?
Now we know that urging our audience to save posts is the best way to improve engagement and further boost our online presence, how can we make sure that our content is worthy of saving?
1. Utilise Infographics
Posting images that include lots of interesting text, images and graphs will urge your audience to bookmark that information for later.
2. Write fuller captions/Microblogging
Short, snappy Instagram captions are a thing of the past! Micro-blogging or writing fuller, more enriched captions packed with vital information will mean people will want to pop it in their saved folder to return to it later.
3. Include stats, quotes and vital information
Be a source of reference for your audience with industry-related states, quotes and information and they'll always want to keep your posts on file and share them with other like-minded individuals.
4. Evergreen content
Evergreen content is content that will always remain truthful and useful no matter what. Posting evergreen content relating to your audience and industry will provide great content that will always be good to have on hand.
What do you think – will you be adapting your social media strategy to encourage this new form of engagement? Let us know on Instagram, Twitter and Facebook!
And in the meantime, if you're in need of some help creating savable and sharable content for your social platforms, contact our very own Social Media whizz at [email protected]