Shopify and Spotify have finally tied the knot and are now working together to promote artists' merch!
Spotify's new integration with Shopify gives fans the ability to buy their favourite artists' merch. This collab has been a long time running. With names so similar, it was meant to be. It was fated, written in the stars. The new integration brings people together who share the same love for certain artists. Sparks are flying.
This isn't the first ecommerce store that Spotify has collabed with, however. In the past, they've worked with stores such as Merchbar, Bandpage and Topspin. But that doesn't mean that this is any less of a thing to sing and dance about – oh, no.
Shopify x Spotify's Marriage
Shopify grew from 5 people in a coffee shop to over 5,000 globally. Over 1,700,000 businesses use Shopify across 175 countries, and they have made over $200 billion in sales for using it. The ecommerce platform also has communicative and readily available support, making their customer service highly rated. And now Shopify is working with Spotify; a streaming platform of 172 million premium subscribers worldwide. We know what you're thinking. We're thinking it too. Wow. What a power couple. They're the latest Kim K and Kanye. Hopefully minus the divorce.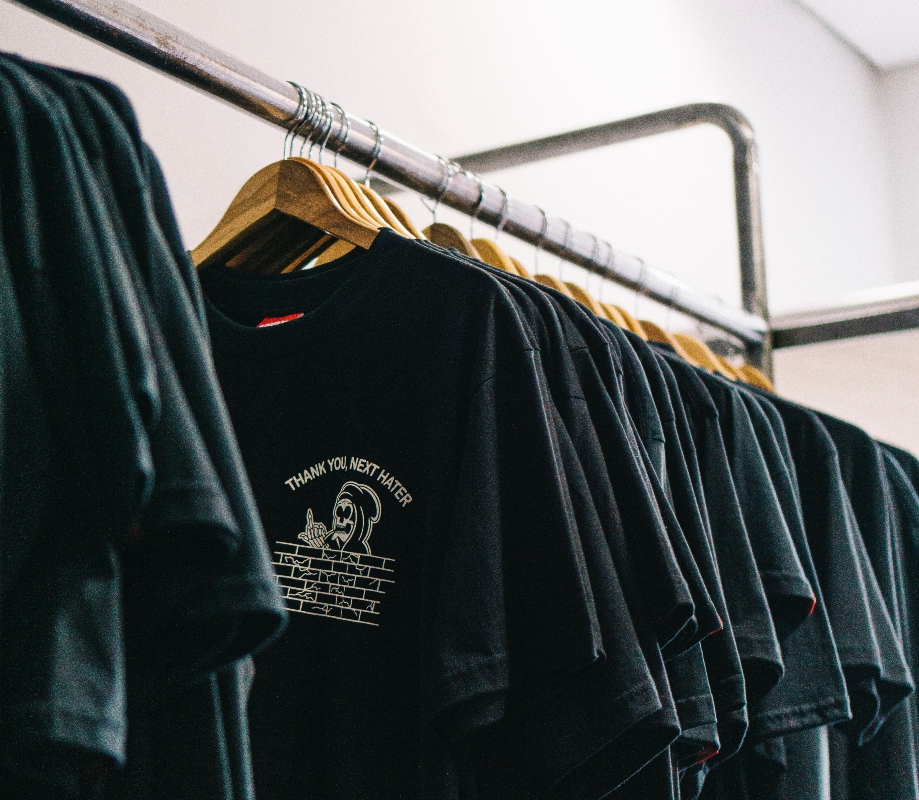 Shopify's director of Product, Amir Kabbara, tells us that Shopify '[brings] the entrepreneurship to Spotify'. And that, it definitely does! Spotify's CEO, Daniel Ek explains that we live in a world where artists are now 'omni-talented' or 'omnichannel'. This means that they are active across multiple social apps, such as Youtube and Instagram, but now they're also putting up merchandise through Spotify. Ek concludes that artists are 'doing a multitude of different things and connecting with their fan bases across many different platforms'.
Easy to Use
This integration with Shopify makes it easier for artists to immediately share their new merch with fans once it's been dropped. And it's super easy to get it all set up!
All you gotta do is log in to your Spotify for Artists dashboard on desktop, pop over to the profile tab, click 'merch' and get started. From here, you can go in and select which items you'd like to show up on your Spotify account when listeners visit.
Naturally, you can only link one Shopify store to each Spotify account, but if you don't already have a Shopify store to get you going, the ecommerce site is offering a 90 day free trial to all artists signing up for the first time. So that should help with some decision making and, as Amir Kabbara says, entrepreneurship.
Ultimately, this collab creates an easier way for listeners to browse and purchase artists' merchandise. Everything is all readily available from the spot where fans spend most of their time: Spotify. With just one click of a button, everything is streamlined into buying an artists merchandise and therefore in supporting them further. Shopify is designed to handle high volumes of traffic which proves to be extremely useful now it is collaborating with Spotify.
If you're after your own bespoke and thoughtfully designed ecommerce store, look no further than Limely. Give us a call to talk through your ideas with us, we're always happy to provide our expertise.