Working with a digital agency is the best way to guarantee every aspect of your website is 10/10.
And we should know. 😉
By teaming up with the right agency, you are suddenly equipped with a task force full to the brim with handpicked experts who have dedicated their careers in perfecting each and every aspect of your website/online shop – so you can sit safely in the knowledge that your online journey is in the safest hands. However, as their client, there is always a couple of things that you can do to make sure you're getting as much as possible out of your agency and therefore ensuring amazing results that truly reflect your vision.
So, as an agency who pride themselves on teamwork and our collaborative style of working, we thought we'd present you with our top 5 tips for getting the most out of your digital agency. Take a look!
Do your research – Is the agency right for you?
Finding an agency is like shopping around for a new car – there are certain things you have to do and questions you must ask yourself to make sure you're getting the best one for you. You'd search online to see which one is ranking highest, you'd take a look at reviews and what other people are saying about their own experience, and you'd deliberate between your results. The same goes for finding the right digital agency!
There are hundreds of digital agencies out there, all offering slightly different things. All you need to do is donate some time and effort to sitting down and making sure that the agency which has caught your eye can achieve your desired online journey.
Let's say you want to start an online shop – does the agency cater to ecommerce? Say you're looking for brand new, bespoke logos and branding – do they have a design team? Making sure that your chosen agency meets your requirements not only narrows down your search but avoids the awkward questions and dead ends when getting in contact.
You need to put your vision and desired results at the forefront of your mind and never settle for anything less than perfect. So, if your agency ticks all your boxes, get clicking on that enquiry button!
Make your goals known
Once you've found your dream agency, ensure that you make your goals known straightaway. Although web wizards and content conjurers, we unfortunately, cannot read minds. So, it's important that you don't feel shy and hold back telling your chosen agency what exactly it is your dreaming of.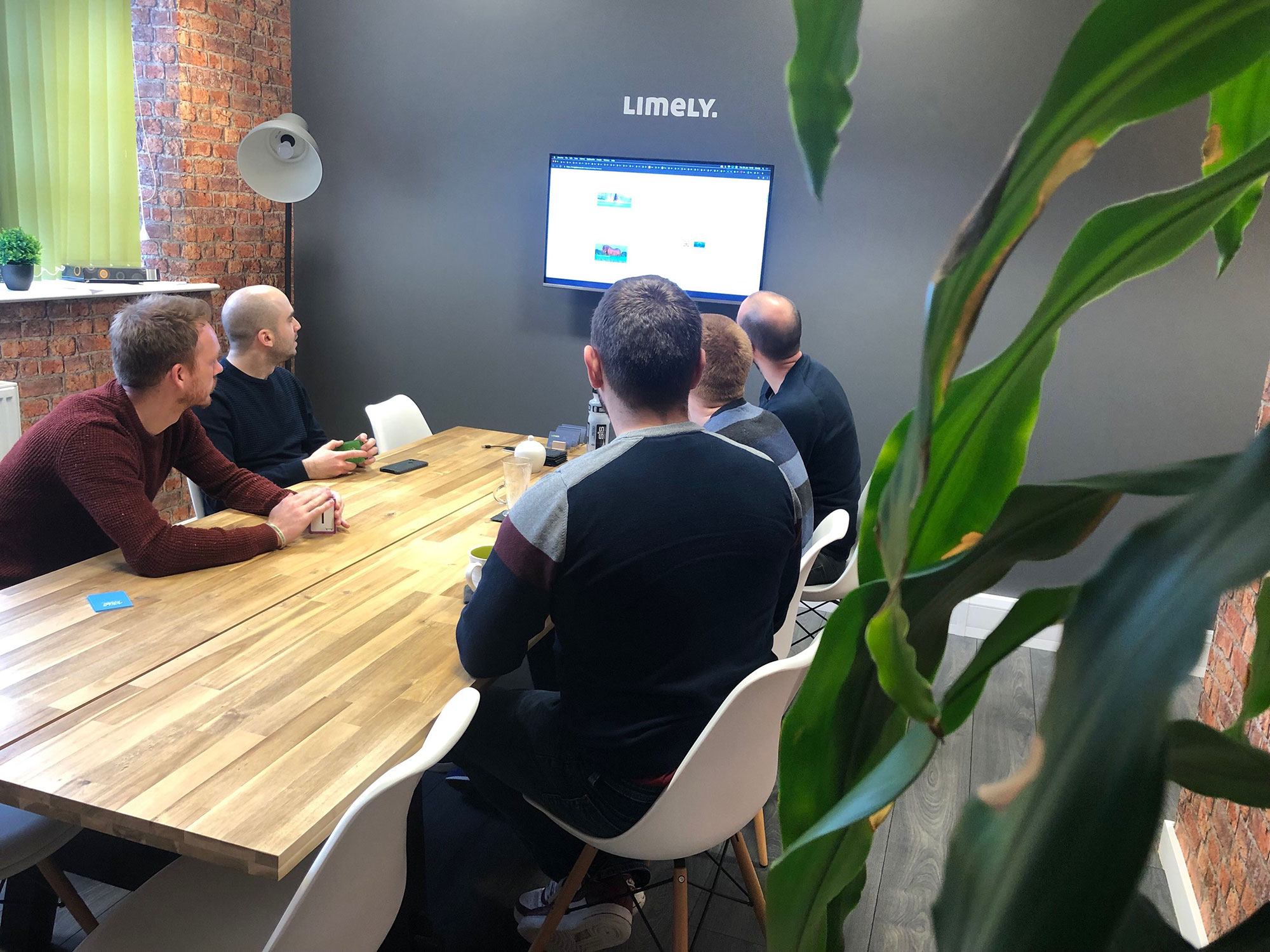 Even if you're not a web whiz yourself, even if you're an ecommerce newbie – if you have any specific ideas for your business and it's online space – let it be known! If you've gone with a top-notch agency, like us here at Limely, they'll be quick to tell you what's possible and what isn't – so you can continue with no false promises and with a bright, positive outlook for the work ahead.
Build a rapport
Now, we're not saying you've got to become best friends with your agency, but you've definitely got to put in the effort in sustaining a great relationship. When both parties are happy and working well together, it makes a cocktail that delivers the best possible results! This calls for a mutual understanding of deadlines, durations and, once again, you're desired goals and achievements. And there's no a better way to ensure all of the above than maintaining a good level of communication and contact with your agency.
Before you start your project, be sure to find out who your direct point of contact will be, and who else will be working on your project so you're able to keep up with the work to avoid any bumps in the road.
Trust their judgement
At the end of the day, there is no one else that is a better judge of what's best for your business. And the same applies to your agency! They are the web experts so no one can advise you like they can on what will work or what won't. If they're telling you that your ideas might not work, then it's always important to trust their judgement as, like you, they want what's best for your business.
There's no harm in pleading your case if they're rejecting an idea of yours that you really love, and if they're an agency that really know what they're doing, they might even suggest a similar idea, or try to encompass your vision in another method that will work. Either way, they're the online boffins in this equation; there to work as closely to your dream as possible and will do nothing but strive for the best. You have their word!
Give your feedback
This is your project as much as it is theirs, and it's in aid of your business so never be afraid to speak your mind and give your feedback! Obviously, let's not be rude about it, web agencies have feelings too. But, if you're like anyone else and you're giving feedback both positive and critical, then your digital agency will appreciate it! They'll want to make sure that their work is reflecting the goals you set out at the beginning and will always welcome feedback to which they can use to help improve and tweak their work.
In nutshell, if you're not liking something, let them know! The quicker you speak your mind, the quicker the issue can be resolved.
If your search for the perfect digital agency is ongoing, well look no further – you've found us!
Hi, we're Limely, and we're ready to create something incredible. Click here to say hello!