If you're a frequenter of the Limely blog, you will know how much we stress the importance of quality content.
Along with having a mile-long list of benefits for boosting your business, it can be considered the one thing that helps portray your unique brand voice and stick out amongst your competitors. It's what makes you, you, in the world of digital marketing.
But this can only be said for web content that is written and applied with strategic thought, care and attention. Shoddy content only has the opposite effect.
Proofreading is the only way to avoid any grammatical, spelling or structural errors that could bring down the quality of your content. Not the most exciting part of writing, but it is certainly the most important. But if you're not convinced, we're here to tell you how vital it is to proofread your website content!
Ensuring a consistent brand voice
The content on your main web pages is to not only inform your user but to demonstrate your business' voice. It's what helps you stand out amongst similar businesses, and make the user aware of why they should be using your services above the rest.
Once you have the completed content, whether that's been written by your team or a copywriter, it's important that it all gets read through to make sure that the right tone is being portrayed and you're asking yourself these questions: Does it suit your industry? Does it reflect your individual business? Does it complement your overall brand and ethics? Does the content coincide with the page title whilst upholding the same tone?
When the content has been checked, proofread and the answer to all those questions is yes – only then can you hit publish and start raking in those benefits.
To solidify your SEO strategy
One of the main benefits of quality, web content is that it helps to drastically boost your SEO. Through content itself, as well as using the right keywords obtained through research, it allows you to climb your target audience's search engine results and rank amongst your competitors. Proofreading your content allows you to make sure that it is enriched with your researched keywords and free of typos, spelling or grammatical errors so your SEO strategy can work at its fullest potential.
To demonstrate your legitimacy & reliability
As Hannah Montana once said, 'Everybody makes mistakes, everybody has those days', and we can't expect our content to be 100% perfect all the time. It's true, typos happen, but this is why we proofread – to eliminate them and get our content as perfect as it can possibly be.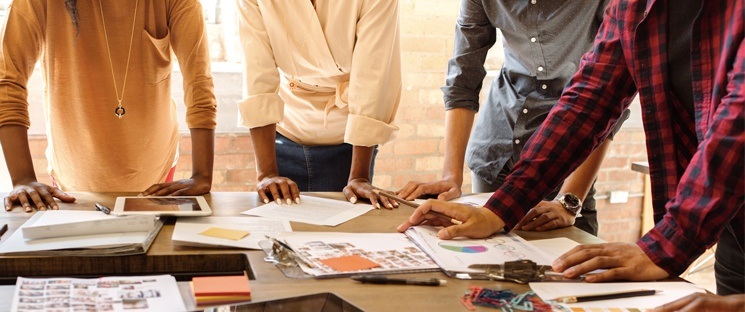 Clear, concise, and grammatically correct content not only ensures a flawless read but also helps to reflect your business. It shows that time, care and attention has gone into giving precise content, which tells the user that the same could be said for your services. This helps to prove the legitimacy of your business and evokes trustworthiness and reliability amongst your users – contributing towards generating leads and sustaining sales.
Avoids misinformation for users
Although some people switch off when you mention the word, (with Creative Writer Charlotte as an exception) grammar is a very powerful thing. It has the ability to completely switch a sentence's purpose and can alter what information the reader is taking in. Take this classic example:
'Let's eat, Grandma' without the comma can be turned into 'Let's eat Grandma' – which doesn't really give off the cute, homely vibe you were initially going for.
But proofreading can help avoid this. Scanning over your content with a grammatically trained pair of eyes can make sure that all the important information about your business and your services is coming across as they should be. Your content should be there to guide and inform the potential customer, and grammatical/spelling errors have the ability to misinform or push them away – especially if you end up accidentally threatening their grandparents.
Illustrates your professionalism
Arming your website with content that is crystal clear, that effectively demonstrates your unique tone and is free of obvious errors shows that you are a company that means business. It shows the care and precision that has gone into creating your online space and reassures them that the same kind of attention will be applied to their customer approach and services. So, to make sure you're ticking every box when it comes to making that vital first impression – proofread your content.
Looking for the right eyes to proofread your content? Better yet, are you looking for the right mind to create your content? Well, look no further than Limely's services! To speak to our in-house content writer, email Charlotte at [email protected]