Content marketing can form the basis of an effective SEO strategy. I mean, what's the point in having an amazing looking website if you don't have a content strategy in place to drive relevant traffic to it?
We've devised some tips and tricks you should be employing to help boost your traffic and most of all, your conversion rate.
Create Fresh Content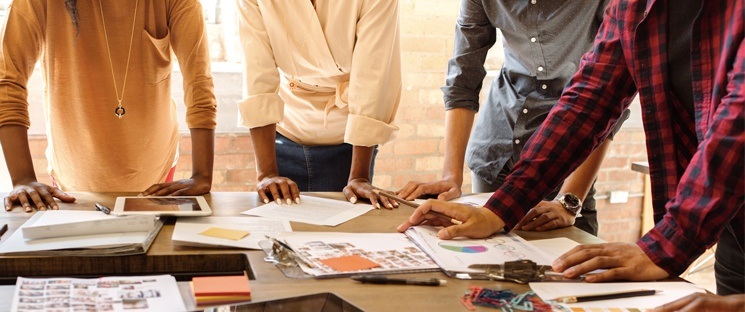 Creating unique content is what Google's thrives on and is vital to your sites ability to rank for associated topics. Stale or copied content simply will not do.
However, there are plenty of ways you can accomplish better rankings, it isn't just determined by the date the content was added, but also factors including;
• Updates to existing content
• New pages added to the site
• How many quality links point to that page and the frequency they are added
• An increase in the level of traffic to that page
Considering this, you can see why older content is just as valuable as new content. Especially if it's a really in depth analysis of a particular topic – if you keep it updated with new findings it will help the page stay competitive amongst the rankings.
Repurposing Old Content
We did a really interesting blog about repurposing existing content a few months ago, which showcases the different types of media that could be used to repurpose old content. With technology constantly evolving, consumers digest information in many different ways.
Use different content types to repurpose your content;
• Videos
• E-books
• Infographics
• Webinars
Optimise Your Meta Data
As well as being a ranking factor, meta data is the first thing a user sees within the search engine results pages. It doesn't matter if you rank first, if you don't have an appealing page title and description, people won't click onto your page. Your meta data should;
• Be relevant
• Add value
• Be appealing
• Include a primary keyword
Create Visual Content
It's no secret that video is one of the most popular mediums and plenty of companies are jumping at the chance to utilise it. Users are more accustomed to watching content via video format, than they may be reading content accompanied by images. For example, look at your social media feeds – what content type floods your news feed? I'm pretty confident most will say video.
Better yet, you can now optimise video for search, which opens up numerous opportunities to be found on the web.
Target the Correct Keywords
Chasing highly sought after keywords can be a losing battle. Focusing on specific, long-tail variants, which offer higher conversions, is the key to SEO success. However, it doesn't mean that you should stop using generic keywords with high search volume altogether. Writing content on topics with generic keywords gives search engines topical signals, meaning they would consider your site should it fit nicely with user intent.
Create Content That People Will Link To Naturally
Link building should form one of the biggest parts of your strategy, after all content and links are the 2 main ranking factors. Creating something that people will naturally share and gravitate towards and you've won half the battle. Not only will the drive traffic to your site, but it will improve the domain authority and visibility.
Ensure Your Content Offers Good User Experience
Naturally, search engines like Google want the best, most relevant content to also offer good user experience; after all, they are sending the user to your site. The more readable your content is, the better.
In all, constantly adding and improving the content within your site will count towards improved ranking for relevant information and topics – easier said than done, right? A job that is often underestimated, content marketing can go a long way to improving your sites visibility. It's a no-brainer!