2021 is not looking too shabby at all – especially with yet another one of our client's sites going live!
Oh yes, the Limely team have been working pedal to the metal and have recently pushed live a brand new lead generation site for online induction specialists, GetOnSite!
And in order to give it all the love it deserves, we thought we'd take you through the project and show you exactly what Limely got up to!
But first, let's give you a little refresher introduction to our clients, GetOnSite.
A little refresher…
GetOnSite provides software in which allows businesses to offer online inductions that help equip staff, contractors and visitors before they arrive on-site or at their place of work.
For example, construction sites must inform their workers of all the potential risks and control measures that have been put in place. Through GOS's platform, contractors can log in to the portal, complete their induction, and then, if they answer their induction questions correctly, are given an access code that will allow them entry to their place of work.
They approached Limely as they were after a brand new site that would not only rightfully represent their business but prioritise lead generation. And as experts in bringing results for their clients, we couldn't wait to get started!
What Limely did
In order to actively increase their clientele, Limely made sure to have 'lead generation' at the forefront of the minds when creating their brand new designs and implementing development. This has meant that every inch of their new site now effectively works towards edging new users to getting in touch.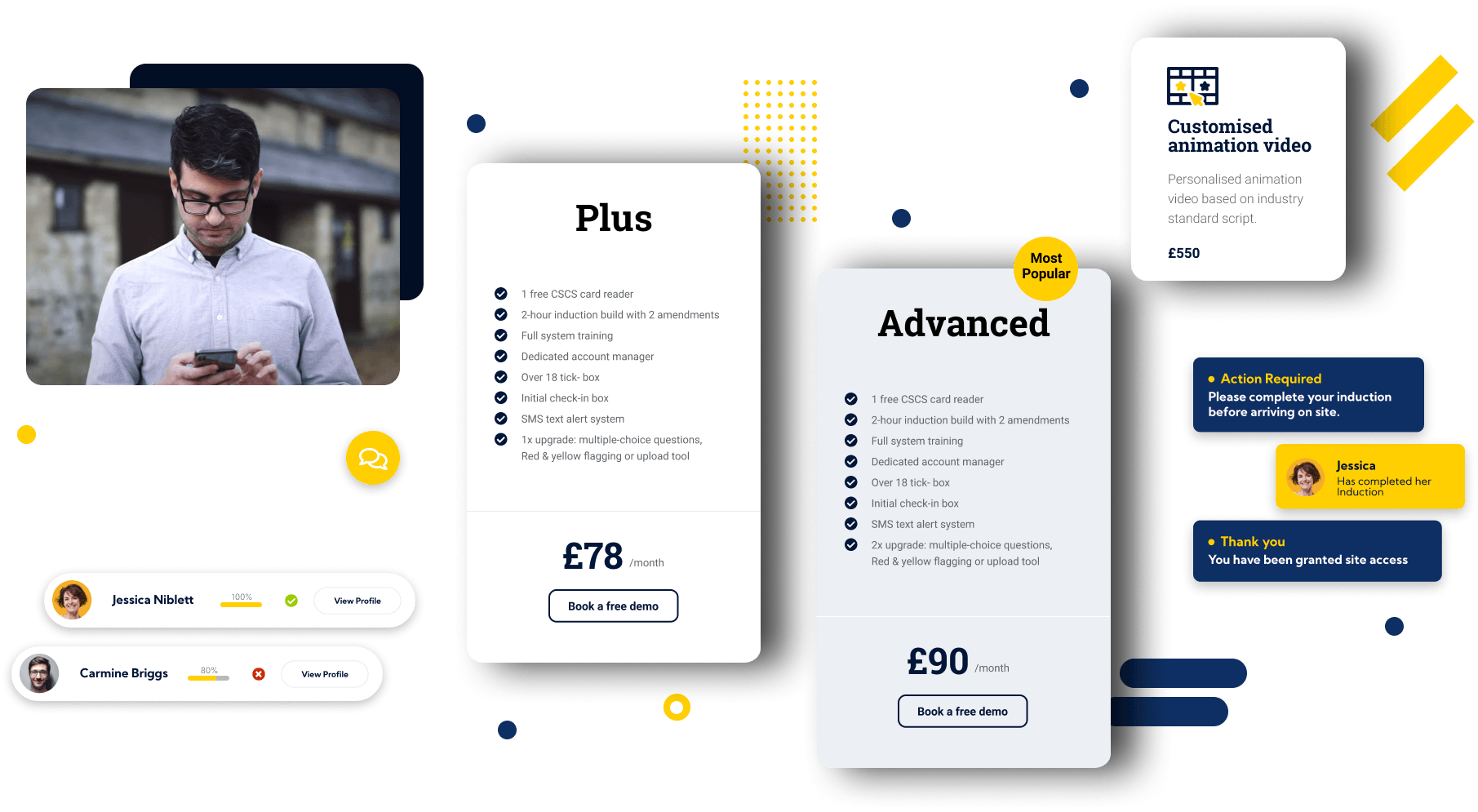 Alongside new designs that rightly represented GetOnSite's business and professionalism, Limely made sure to litter their site with a multitude of CTA links so the user is forever being pointed in the right direction no matter where they are on the site.
Not only did we make sure that GOS's new navigation menu was easy to use, but we made it so that their new Industry pages could be found within a couple of clicks. These new pages were created to give each individual sector that GOS works with a page of their own, not only to help boost SEO but to demonstrate their services and provide users with all the information they would need.
To further maintain great UX, Limely developed and implemented a Pricing Calculator. Demonstrating GOS's quality service from the get-go, the pricing calculator allows new users to get a sense of what GOS's services may cost them according to their individual business and circumstance. This not only provides a great, personalised experience for each user, but through carefully selected buttons and links also contributed to lead generation.
Overall, we couldn't be happier with the results and that GetOnSite decided to put their website in our capable hands! We've truly made something amazing – take a look for yourself!
Visit Website
Feeling a touch of FOMO? Well, get on the phone to Limely and get the ball rolling for your new website!