Back in May, travel experts Euroventure chose Limely as their digital partner. We were thrilled to take on such an exciting project and we can't wait to show you what we've been working on…
The fresh new WordPress website has only just gone live but it's been in the works for some time now. We're really proud of the cool features we've built and the functionality of the site – we wanted to revolutionise the way people book interrailing trips. Come under the bonnet with us!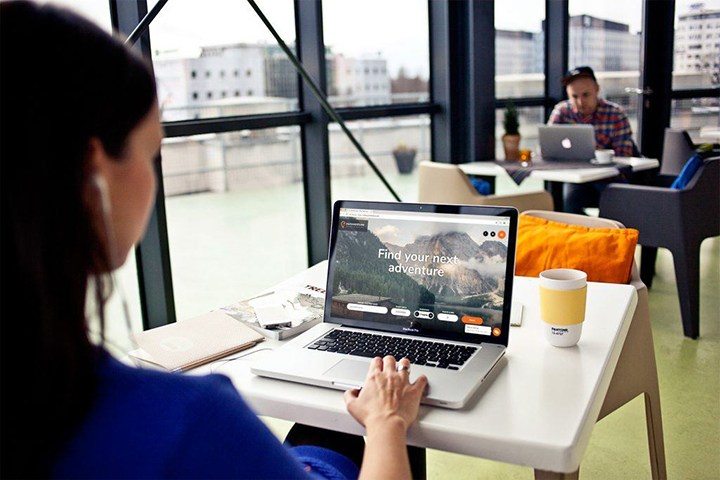 Features to shout about
It's been a long journey but we're finally proud to say that the finished product is looking and working really nicely. Don't just take our word for it, check it out for yourself and see what you think.
But enough of our bragging. Let's actually get down to the technical stuff. Euroventure's slogan is Interrailing Made Easy and we wanted to reflect that on their new website. No-one likes a complex and difficult to use site! Speaking of, that leads us to our first big feature…
Simple booking process
What's the most important part of a travel website? Booking your travels, of course! Gone are the days of endless face-to-face shop visits and tiring phone calls. We've built an extremely functional and fuss-free booking system which allows users to get an instant quote and then book straightaway. Users can adjust their trip based on travellers, start date and accommodation type. The page won't do that annoying full-reload thing every time you change an option and that's because we use Ajax! This development technique loads parts of the page instead of loading the whole thing all over again. Very satisfying.
Once you've got your quote, you'll be sent an email and also prompted to book using the quoted price. Booking is easy to do too – you'll be done in just 3 easy steps. Some of your details will already be filled in. Once all your details are complete you'll be given the option to add extras to your package and then be led to the final payment step.
Interactive map and city guides
Okay, so we've got the basics covered there. Although we'd like to think that we do it slightly better than everyone else. What else did we create for Euroventure? Check out this cool City Guides map feature that reveals a sneaky image and a link to a guide when you hover over a particular country.
If you click through on the individual country it'll take you to a guide page. On the guide page, you'll be presented with city guides that you can peruse to your heart's content. Obviously, you can use the standard search box too if that's more your thing. You may find your next dream destination here!
Trip search
So you've read the guides and think you know where you want to head… well now it's time to get that ball rolling. Using the trip search is the easiest process and is also really helpful. Enter up to five destinations and you'll get results tailored to your choices. If there's not a trip that includes all five? The search will bring up trips that have the best combination of as many of your chosen destinations as possible. Now that's a smart search.
Oh, and you can order your results by price, relevance and duration of the trip. You can also adjust your search by accommodation type and budget per person!
Quick map
Once you've got your search results, you can check out the route of a trip you're interested in by clicking the Map icon in the right-hand corner. This is a quick view function which means you don't have to click on the trip page to get some more info! A map will pop up showing you the route:
Responsiveness
If you know us by now you know that responsiveness is one of our core values when building websites. If it doesn't work on mobile we don't want to know! Luckily for Euroventure, they picked us as their digital agency and so their lovely new site is just as lovely across all devices from mobile to Macbook to iPad. Chances are you're reading this on your phone right now so you've probably already had a nosy at the site on mobile. If not, here are some fancy iPhone shots as evidence.
Integration
Of course, no travel website is complete without some handy integration. We've used Stripe for payment transactions and integrated Euroventure with Zoho for CRM. These products make the entire process for both the business and customers super smooth and easily managed. We also integrated with Reviews.co.uk to allow visitors to the site to get real, trustworthy customer experiences of each individual trip.
In the works…
Oh, we don't just stop once a website has gone live. No, at Limely we're constantly working behind the scenes to come up with improvements and exciting new features for our clients. So, what's being conjured up for Euroventure in the not-so-distant future? Well, a custom trip builder might be just around the corner. Currently, if you want to design your own interrailing experience you have to fill in a form and wait to receive a quote from one of the team at Euroventure. However, with this new custom trip feature, you'll be able to… hang on. We'll just show you – it's easier that way.
No need to thank us for that sneaky peek. We're more than happy to share our secrets with you. The best part about this new feature? You only have to fill in a few details about your group, you can click through all your chosen destinations and durations…then, get recommendations based on nearby hotspots and other locations you should visit whilst you're in the area!
Like what you see?
Don't hesitate to get in touch if you think we could conjure up a fantastic new website for you or you're looking for a re-vamp. It's what we do best, after all.