We've added another property website to our portfolio. In today's blog post, we celebrate Bolton Birch's new site going live and discuss what went on behind-the-scenes.
Commercial property consultants Bolton Birch approached us last year with the need to freshen up their branding and digital presence. Of course, we were more than happy to oblige and with several property sites under our belt, we knew we had to skills to do this.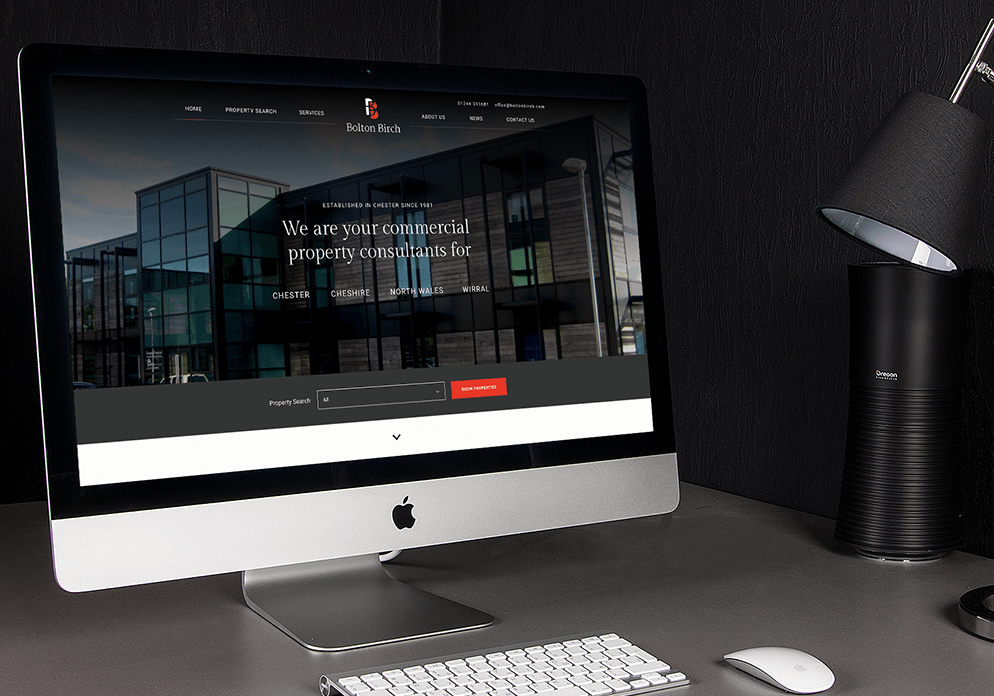 Professional property portfolio
The directors at Bolton Birch had a pretty clear idea of how they wanted their new site to look. Their original website was dated and difficult to navigate, so of course, they were looking for an improvement on this. Specifically, they wanted to convey the attributes that made their business what it is: quality, personal and professional. As a trusted property consultancy, it was key that we take their original branding and modernise it, whilst the Bolton Birch name remained recognisable.
A team effort between design, dev and client
Our designer Adam and front-end developer Spencer worked closely alongside the Bolton Birch team. They were able to fine tune exactly what was needed from the new website. From the slick animations on the homepage to the UX-focused property search, no stone was left unturned. There's a news section to ensure the company remain an authoritative voice on the Chester market. Alongside this, we've designed and built a specialist services page so that Bolton Birch can really show off what they do.
For more information
If you want to know more about the site we've just launched for the property consultants, you can check out our property portfolio page here. But realistically, we recommend taking a look at the site for yourself. After all, that's how you'll really get a feel for what we've created!