If you're a frequenter of the Limely blog than you should already know how much we scream and shout about content
Including its importance for your website, online presence, your SEO and ultimately your business' success. One way to ensure you're benefitting from content is to keep your blog area up to date with regular posts in order to bring in traffic and boost your SEO. However, managing your blog can be quite a tricky business. And if you fail to hit the nail on the head, it can have the reverse effect!
That said, we thought we'd bring you our top 5 no-nos when it comes to blogging, so you can help your content do what it does best and bring in great results for your website and your business!
Take a look and see which ones you're guilty of. 👀
Missing the mark on quantity
We all know the old saying by now, say it with us: 'Quality, not quantity'. And as cliché as it sounds, there remains a lot of truth in it! When the user graces your website's blog area, what they won't want is to be greeted by a 2,000-word essay.
They want to get what they need quickly and easily, so this means making sure that your posts are full of effective, informative and enticing content that will keep them engaged, and even direct them further into your website. Here at Limely, we usually work to a 500-700 word count, not exceeding 5-6 minute reading time in order to ensure top quality blog content that effectively maintains user interest.
Not sticking to a schedule
Our Creative Writer Charlotte loves a good schedule. It keeps her content on track, and helps her to ensure that a healthy online presence is being maintained.
Sure, uploading a blog post here and there might bring you a surge of traffic at the time- but that's not going to keep it steady and make an impact in the long run! Plus, it's not a great look for your business when a potential lead is exploring your blog area and your last article is from 2011 celebrating the new year.
For our own Limely blog, we stick to at least 3 blog posts a week with an accompanying social post to ensure frequent traffic, great SEO and demonstrating our online presence – letting potential customers that we are on the ball and here to help!
Skipping out on SEO
A well written and well-marketed blog post can do some good on its own but in order for it to truly skyrocket, you need to apply the necessary tweaks to help SEO. This includes applying your targeted keywords and buckling down to do some much-needed research in order to sprinkle those necessary backlinks throughout your content.
Effortlessly integrating your keywords, and making sure to insert links to credible resources not only helps your posts to appear to the right people but validates your work – letting the reader know that your content, and therefore your business, is to be trusted.
If you need a helping hand with your targeted keywords and backlinks, click here to view Limely's SEO services!
Forgetting your audience
One of our favourite pros of having your own blog area is that, in terms of articles, the world is your oyster. However, you still have to be strategic about it in order to reap every benefit of regular and effective blog content for your individual business. This includes things such as; relating topics to your industry/team, staying on top of relevant trends and most importantly, always keeping your target audience and the forefront of your mind.
Sculpting your content to your identified target audience makes for enticing and engaging content that keeps the user interested, and helps you build a useful collection of articles that effectively compliment your brand and online presence.
Not crediting your sources
We don't have to tell you that plagiarising is VERY bad blogging etiquette, and it's easier to be a culprit than you think! Not only is it important to give credit where credit is due, actively copying content and presenting it as your own could have major repercussions for you down the line, especially with your brand's reputation and SEO.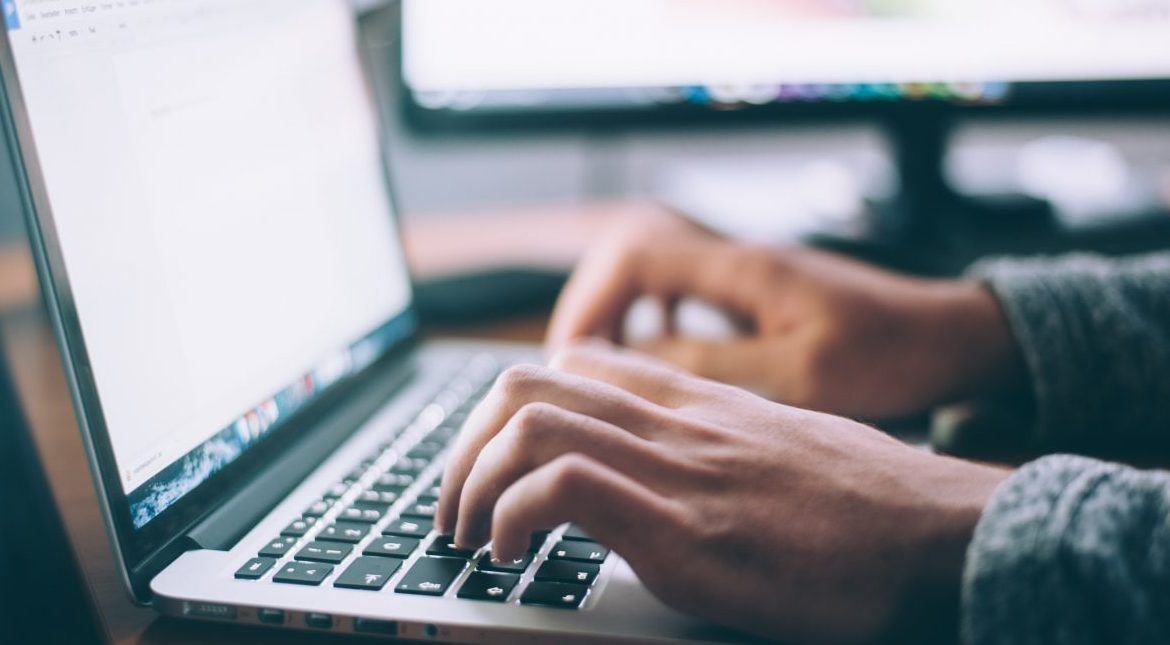 That said it's important that with everything you use to write your blog post, you efficiently credit the original author or even supply a link to the original content to inform your user that you are simply expanding on already existing points. Plus, it helps boost the credibility of your own blog post – win-win!
Are you looking for some help with your blog area? Our very own Creative Writer would be happy to help! Click here to enquire today.